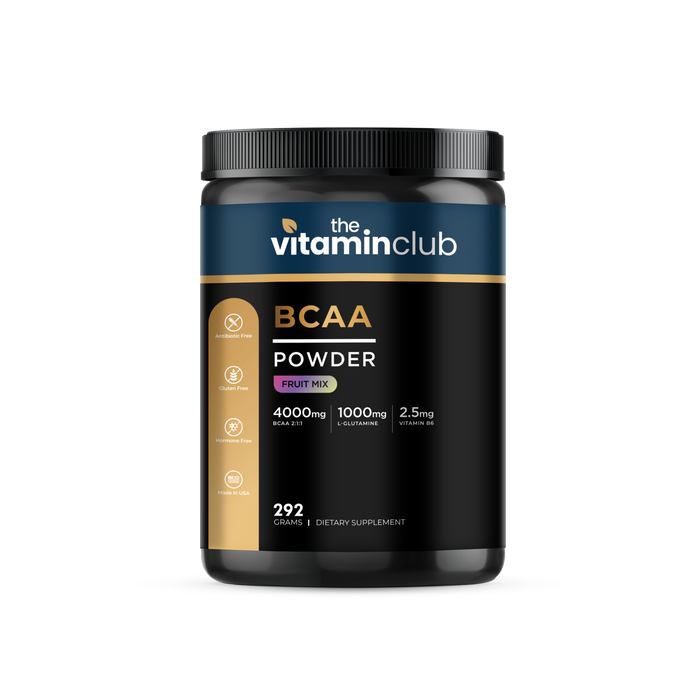 BCAA Powder
Regular Price:
$122.00
$122.00
Membership Price:
$30.50 75% OFF
Our BCAA Powder is a post workout mix, perfect after an intense day at the gym. Comes in two flavors: Fruit Mix or Honeydew Watermelon.
By providing your body with essential amino acids, BCAA can help reduce post workout fatigue and aid protein production. With improved protein levels after a workout, your body can maintain more muscle growth.
BCAA Powder also contains L-Glutamine which can help improve workout performance and keep your energy levels high.
Benefits of BCAA Powder:
Maintains muscle growth
Improves post-workout fatigue
Enhances exercise performance
Take a powerful step in your workout story – try BCAA Powder.