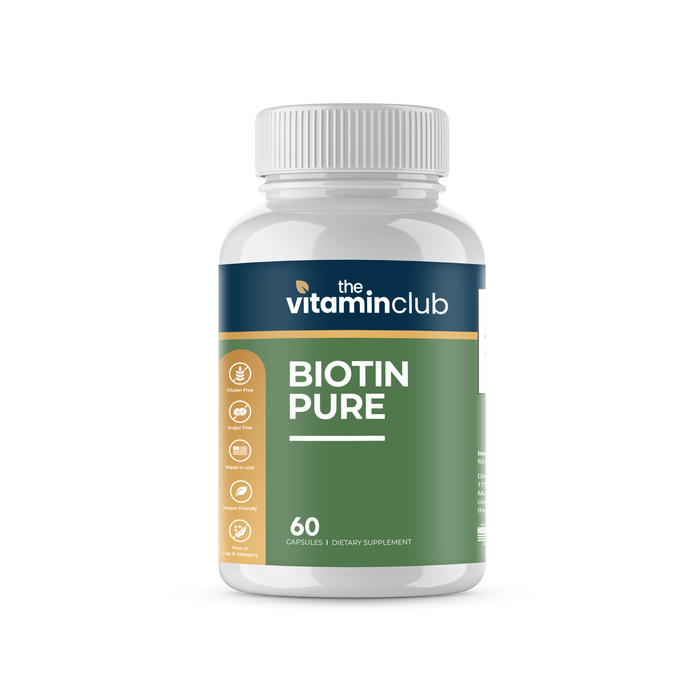 Biotin Pure
Regular Price:
$36.00
$36.00
Membership Price:
$9.00 75% OFF
Taken regularly, our Biotin Pure can help you sustain healthy levels of vitamin B and support skin and nail health.
Vitamin B is necessary for multiple bodily functions, including the growth of hair and nails, as well as maintenance of the metabolism. However, the body does not store vitamin B for long. That's where our Biotin supplement can help. These capsules are water soluble and contain enough vitamin B for a healthy day in one dose.
High levels of vitamin B
Maintains healthy skin and nails
Boost metabolism
For help maintaining healthy levels of vitamin B, try Biotin Pure.