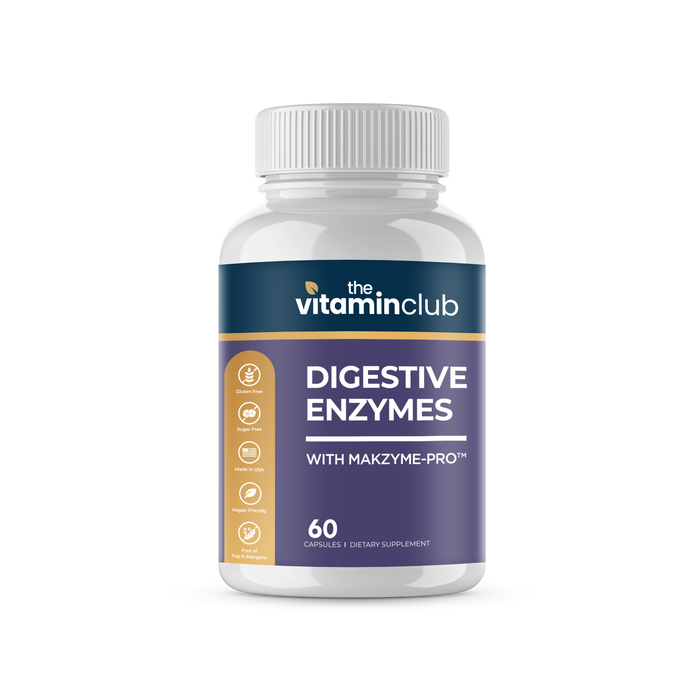 Digestive Enzymes
Regular Price:
$46.00
$46.00
Membership Price:
$11.50 75% OFF
Give your digestive health the help it needs with Digestive Enzyme. This all-natural supplement works by helping your body break down proteins, fats, and carbs. With more efficient digestion, you'll absorb more nutrients, helping you to feel energized and full of life.
Many people struggle to eat the right foods for a healthy, happy lifestyle. Whatever your diet, Digestive Enzyme will help you get the most out of what you eat.
Benefits of Digestive Enzyme:
Enhanced nutrient absorption
Assists breakdown of proteins, fats, and sugars
Supports healthy digestion
Support your digestive system and give your body a nutrient boost. Try Digestive Enzyme now!