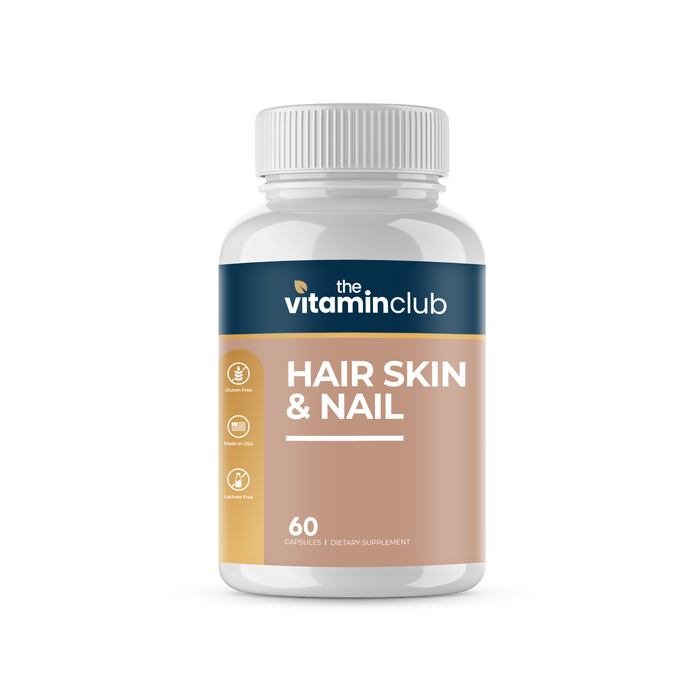 Hair Skin and Nails
Regular Price:
$40.00
$40.00
Membership Price:
$10.00 75% OFF
Skin, Hair and Nails is a multivitamin supplement with horsetail herbal extract, which can nourish the skin, hair and nails from within.
High in vitamin B6 and folic acid, this supplement can help maintain healthy hair growth. It can also improve your hair's natural shine and reduce dandruff. Bad hair days are all in the past!
Hair, Skin and Nails supplement is also packed with vitamins that can strengthen nails, and improve elasticity and hydration of the skin.
Hair, Skin and Nails supplement benefits:
Supports hair and nail growth
Rejuvenates skin
High in vitamin B6
Try our 3-in-1 powerhouse vitamin to support stronger hair, skin and nails.