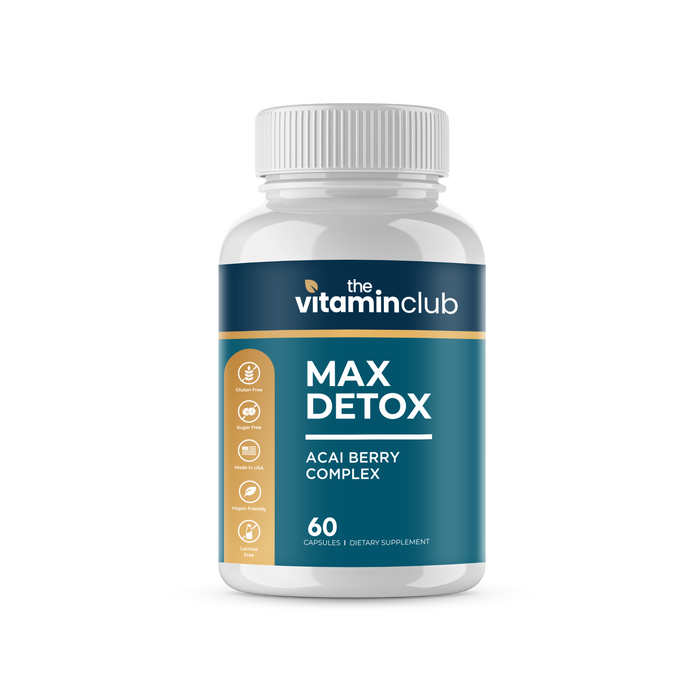 Max Detox
Regular Price:
$38.00
$38.00
Membership Price:
$9.50 75% OFF
Need a powerful detox boost? Max Detox is here to help. This potent supplement contains a proprietary blend of all-natural ingredients that can support your body in flushing out toxins. Acai berry and chlorella are both natural antioxidants, helping to sweep your body of toxins and neutralize free radicals.
As a bonus, Max Detox can also boost your energy levels so you feel bright and fresh. The supplement also contains ginger, which aids appetite control — perfect if you're looking to reach your weight loss goals.
Max Detox benefits:
Contains natural antioxidants
Boosts energy levels
Can suppress appetite
Supports weight loss efforts
Feel better faster — try Max Detox.