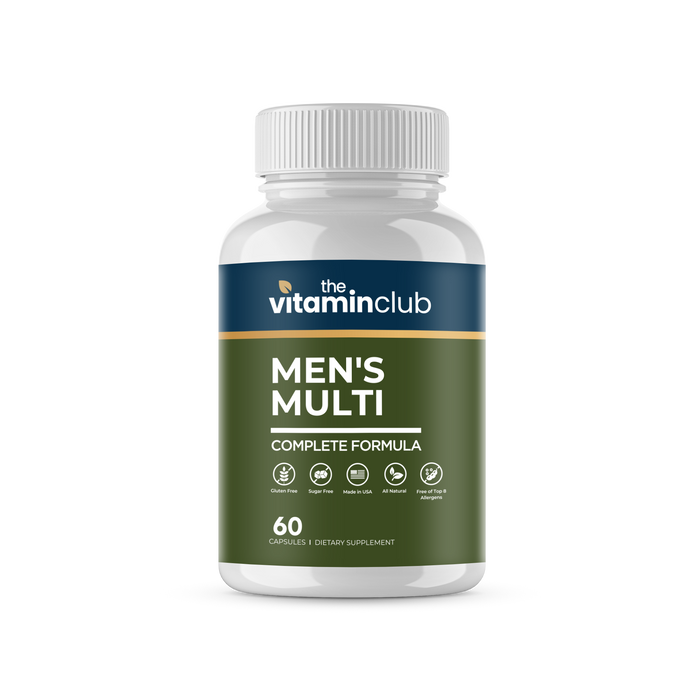 Men's Multi
Regular Price:
$41.00
$41.00
Membership Price:
$10.25 75% OFF
Men's Multi is specially formulated to support the health and wellbeing of men. Targeting masculine anatomical and nutritional needs, it brings together a wealth of powerful ingredients in one easy to swallow capsule.
Men's Multi is packed with essential vitamins and minerals. A blend of powerful fruit and berry extracts support detox, while natural herbal energizers give your mood a lift. Specially selected ingredients also support joint and prostate health.
Men's Multi benefits:
Muscle and joint support
Can support prostate health
Boosts energy and mood
Packed with vitamins and minerals
Men — get a health boost targeted at your exact needs. Try Men's Multi.