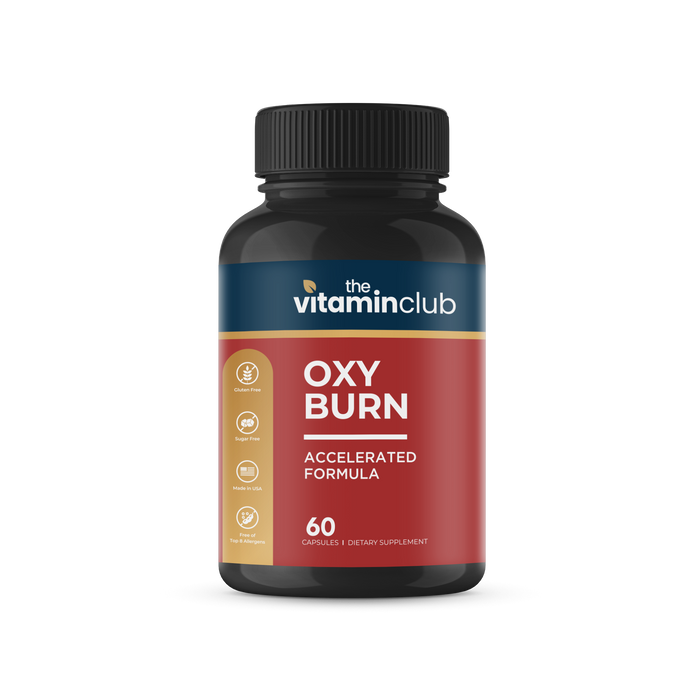 Oxy Burn
Regular Price:
$54.00
$54.00
Membership Price:
$13.50 75% OFF
Our Oxy-Burn formula contains Kola Nut and Raspberry Ketones – all-natural weight loss aids that could help you get the results you want.
Combining the natural fat burning properties of the Kola Nut with metabolism stimulation from Raspberry Ketones could see you reach your weight loss goals much faster. Oxy-Burn can also reduce pesky cravings by suppressing your appetite, making it easier to forgo unhealthy snacks.
As an added bonus, Oxy-Burn also supports increased muscle strength!
Oxy-Burn can offer:
Increased fat burn
Controlled appetite
Elevated muscle strength
Don't wait – prioritize your weight loss journey and give Oxy-Burn a try.