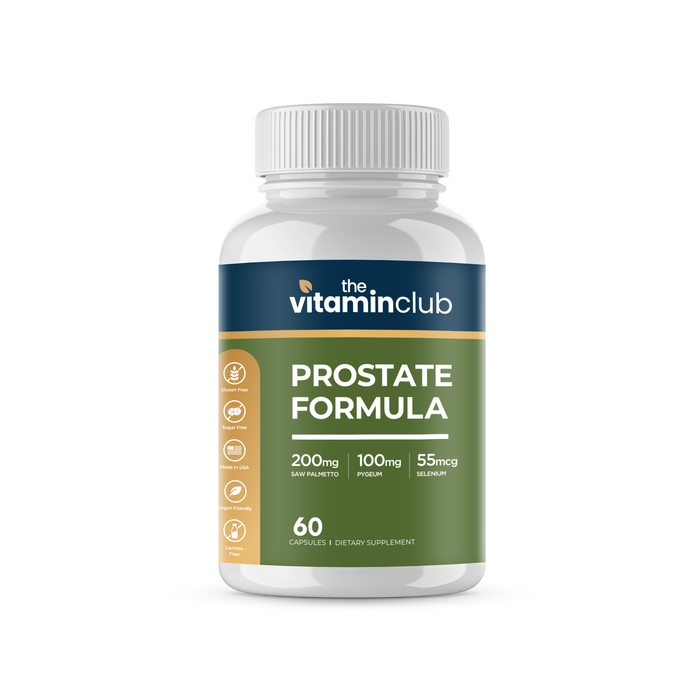 Prostate Formula
Regular Price:
$40.00
$40.00
Membership Price:
$10.00 75% OFF
Our Prostate Formula has a proprietary blend specifically made to support prostate health.
Enlarged prostate commonly affects men over 50 and can lead to other health issues. So, it's important to start protecting your prostate health early. Prostate Formula can help support a healthy inflammatory response.
Our blend contains green tea, which is naturally high in antioxidants, and other ingredients like uva ursi and pumpkin seed. Together, these can help sustain prostate health.
The benefits of Prostate Formula:
All-natural proprietary blend
Promotes prostate health
High in antioxidants
Start your journey to supporting your prostate health – give Prostate Formula a try.