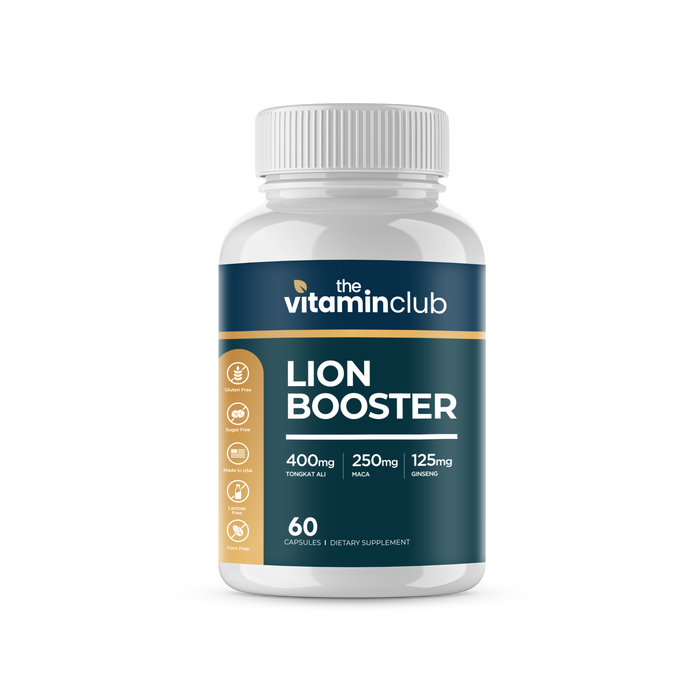 Lion Booster
Regular Price:
$47.00
$47.00
Membership Price:
$11.75 75% OFF
With Tongkat Ali, L-arginine, and BioPerine, Lion Booster is developed specifically to assist with male sex drive.
Our Lion Booster is an easy to take tablet that is a natural men's sexual stimulant. The energy boosting blend can help improve your endurance and stamina – meaning it can keep you going for longer.
As a bonus, Lion Booster can also improve your mood. With your mood lifted, you can focus solely on your intimate life.
The benefits of Lion Booster
Supports a healthy sex drive
Increases stamina levels
Boosts mood
Try Lion Booster if you're looking for natural support to rev up your libido and get you roaring!