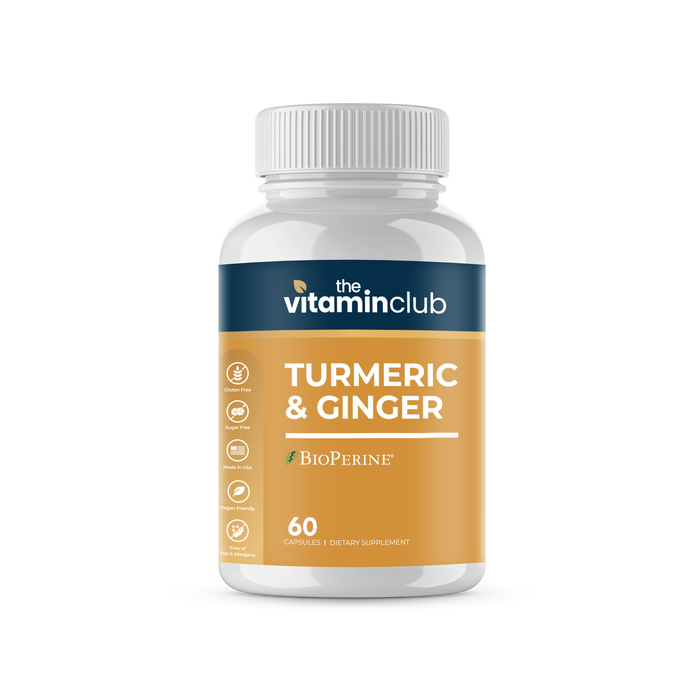 Turmeric and Ginger with BioPerine
Regular Price:
$46.00
$46.00
Membership Price:
$11.50 75% OFF
Our Tumeric and Ginger blend is one of the most powerful supplements out there. With over 600 different benefits, this supplement is just the thing you need to support your joint health, brain function, digestive health and overall wellbeing. This powerful supplement is also a very potent antioxidant and promotes anti-aging.
We even added BioPerine for optimal absorption.
When taking our Turmeric and Ginger supplement, take 1 capsule, twice a day, 20 to 30 minutes before your meal for best results.
Promotes brain function
Supports joint health
Supports anti-aging
Supports overall health
Packed with antioxidants