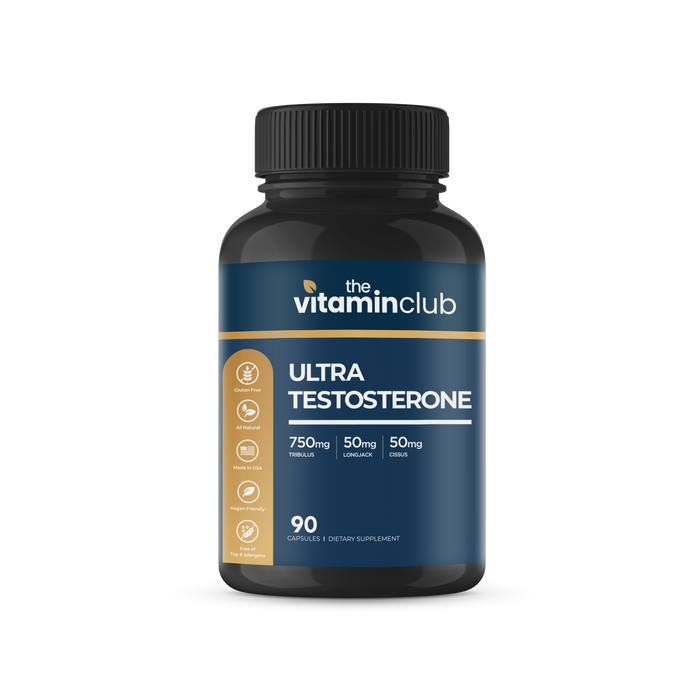 Ultra Testosterone
Regular Price:
$50.00
$50.00
Membership Price:
$12.50 75% OFF
Ultra Testosterone is an all-natural androgen booster. Our blend includes tribulus terrestris and horny goat weed, which are both natural male hormone boosters.
Ultra Testosterone supports elevated levels of testosterone, which makes it great for sportsmen. Testosterone is known to enhance muscle gain and support steady growth. Long hours at the gym can reap more muscle gain with Ultra Testosterone.
The benefits of Ultra Testosterone
Supports testosterone levels
Improves muscle gain
All-natural bodybuilding support
Try Ultra Testosterone and feel a natural boost to your workout routine.