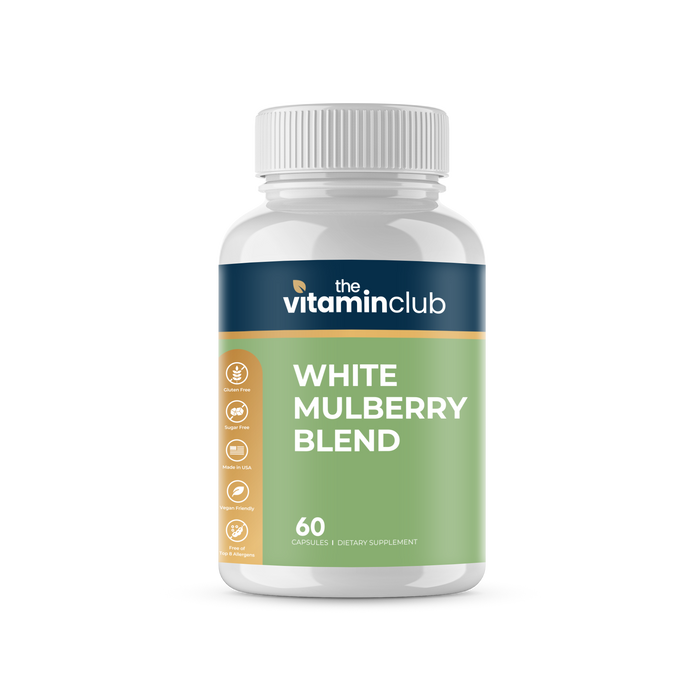 White Mulberry Blend
Regular Price:
$48.00
$48.00
Membership Price:
$12.00 75% OFF
Our White Mulberry Leaf Blend combines some of the best ingredients for supporting healthy weight loss.
White Mulberry leaves are themselves a potent natural aid for reaching your weight loss goals. This blend combines them with Garcinia Cambogia, Green Coffee Bean, African Mango Extract, and Cinnamon. All of these are healthy, natural ingredients that are popular around the world for their health giving properties.
Blended together here, they combine to create a product that will help you burn more fat, eat fewer snacks, and have a metabolism that's revved up and ready to go.
Benefits of White Mulberry Leaf Blend:
A combination of natural weight loss ingredients
Reduces hunger and cravings
Supports your body to burn fat
Get a powerful new tool in your weight loss journey with White Mulberry Leaf Blend.